GEORG JENSEN ENAMEL DAISY NECKLACE

A Silver and enamel Georg Jensen long daisy chain. Set with white enamel daisies and silver daisies .A very good quality piece of jewellery. Signed Georg Jensen

.The much loved Georg Jensen Daisy collection which captures the carefree nature of the humble flower itself. The necklace can be worn as a double necklace or long as a sautoir
Length -- 74inches.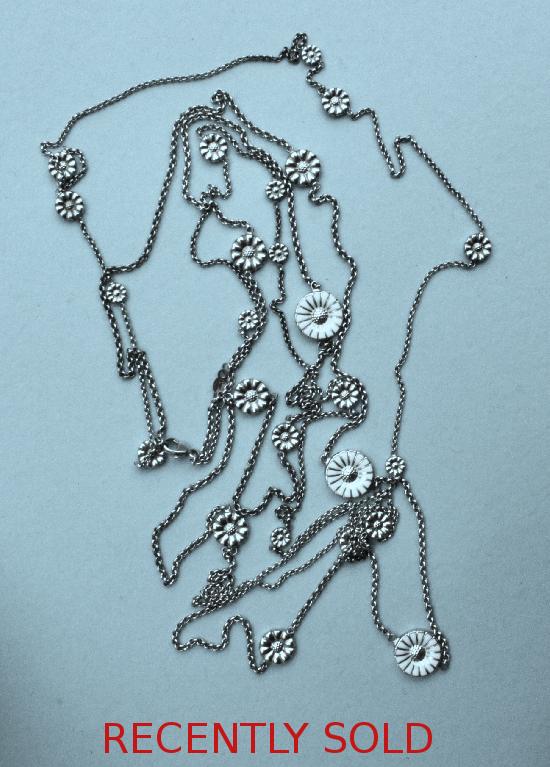 Item Code:

CH-333

Recently Sold