VICTORIAN PEARL STAR PENDANT BROOCH

A Victorian circa 1890 pendant brooch, set in 15ct gold and in the same perfect condition when it was made 131 years ago . This is such a well made piece it has a brooch fitting that unscrews so it can be worn as a pendant, a locket back and a bale that folds down so as to be worn as a brooch. Clever those Victorians A gold chain comes with this exceptional piece of Victorian jewellery.

Dimensions -- 30mm round Chain -- 19 inches.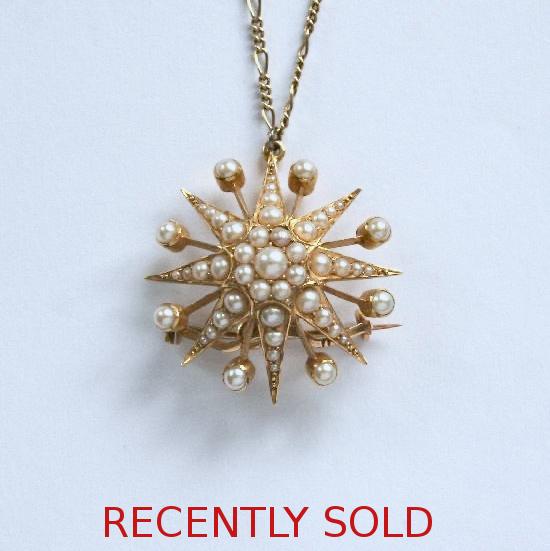 Item Code:

N-412

Recently Sold