NORWEGIAN ENAMEL AND SILVER SET

A stunning set of jewellery comprising a collar necklace , bracelet and a pair of earrings, by the Norwegian designer Einer Modahl. Set in silver and a wonderful colour blue enamel. The set is in very good condition with no chips or abrasions. The collar necklace and bracelet sit beautifully on the neck and wrist and the earrings are clip ons. This set comes boxed. Circa 1960.

necklace -- 17 a half inches.
bracelet --7 inches.
earrings -- 20mm.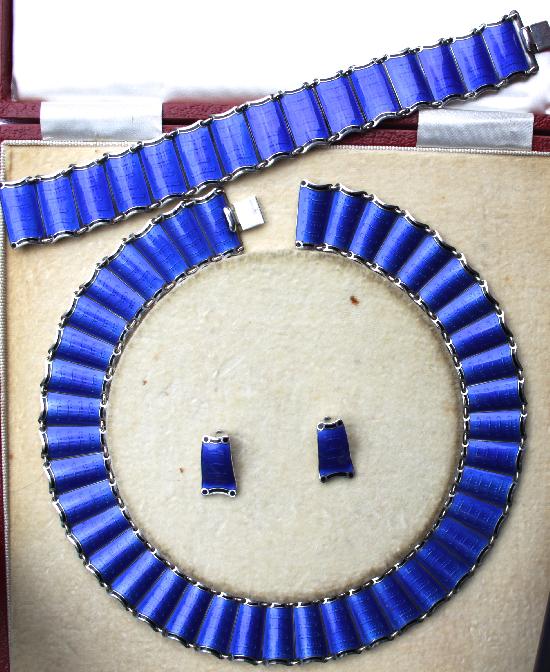 Item Code:

W-119

Price: £

895
Send us an enquiry so we can tell you more about the item, etc..

We accept:






Or: